Where to donate items in the South Plainfield area
Running out of storage space? This page provides information on local, regional, and national organizations that can make good use of your used (or unused) goods!
CAUTION: This list of organizations accepting donations of goods is offered as a starting point. The listing of any organization on this page is not an endorsement by the library, and we urge you to investigate any charity before making a donation. For your convenience, we have tried to provide direct links, where available, to charity reports by the Better Business Bureau (Give.org), Charity Navigator, and/or GuideStar [NOTE: Requires free registration for access]. You can also find information about charities on the American Institute of Philanthropy's Charity Watch and ProPublica's Nonprofit Explorer websites. Please keep in mind that these groups use different criteria for evaluating charities, so we recommend that you check at least two or three before making a donation. Also, since new evaluation reports may have been added which did not exist when this page was created, please check the above sources for reports if we have not linked them here. Please consult our Charitable Giving Webfinder and the other Donor Resources listed below for general advice on making donations.
Donor Resources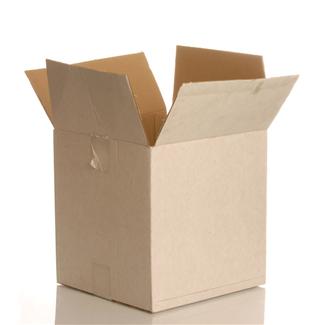 The Re-Use It Book is a printable guide to area locations where Middlesex County residents can donate their unwanted goods for reuse. This page includes links to other Middlesex County recycling information. Click here to download The Re-Use It Book directly [Link opens a PDF]. (2019, Middlesex County Improvement Authority).
Boys & Girls Club of Union County - May take in-kind donations such as furniture, school supplies, games & athletic equipment, and electronics; please call your local club (Plainfield) to find out what they will accept: (908) 822-8672. [GuideStar Report. Boys & Girls Club of America is a BBB Accredited charity.]
Goodwill Industries. There is a local page with a list of retail stores and donation bins in NJ & NY UPDATED LINK!. Before donating, read the Donate Goods page, including the list of items accepted/not accepted.
Salvation Army: Call 1-800-SA-TRUCK (1-800-728-7825) for Goods and Furniture or Vehicle Donations. Use the
Location Search for the nearest facility. DO NOT LIMIT YOUR RESULTS TO FAMILY STORES, as this function is not working properly; instead, look through the general search results for stores. The phone number for the Plainfield Corps is 908-756-2595.
Military Care Packages UPDATED LINK! [Archived page] - Want to send a care package to our Service members overseas? The Department of Defense offers a list of organizations that can help you get started. See also How can I send a care package to a service member? See also Operation Shoebox NJ, below.
Freecycle (Groups in NJ) - A non-profit movement of people who are giving (and getting) stuff for free in their own towns. You can search a group for items you want to get. Once you join a Freecycle group, you can post items you want to give away (or get).
See also Clothing, Furniture & Household Goods, below.
OTHER POSSIBILITIES: Local non-profit organizations, senior centers, child care centers or preschools, women's/family shelters, homeless shelters, houses of worship, prisons, hospitals, and nursing homes.
---
---
Room To Grow UPDATED LINK! - Accepts baby items (in excellent condition only) for families living in poverty, including clothing to size 5T, toys, books, bedding, towels, strollers, high chairs, baby carriers, bassinets, booster seats, potties, and much more. Click here to schedule contactless drop off in Manhattan NEW! (smaller items may be mailed). [GuideStar Report.]
My Stuff Bags - Collects NEW children's items such as stuffed animals, coloring books, crayons, small toys, school supplies, baby items, clothing, and more, for children rescued from severe abuse, neglect or abandonment; items are needed for all ages from infants to teens. Donations must be new, non-violent, and non-denominational; no food or candy, please. NOTE: No local chapters in NJ area. [BBB Report. Charity Navigator Report. GuideStar Report.]
Newborns in Need - Volunteers use their talents to provide knitted, crocheted, and sewn premature and full term baby items. Chapters also collect clothes, blankets, diapers and baby hygiene items to to be distributed in their local communities. NOTE: No local chapters in NJ area. Click here for knitting & other patterns. [Charity Navigator Report. GuideStar Report.]
---
New Brunswick Bike Exchange - A non-profit organization run by the efforts of volunteers who collect, recondition, and sell used, quality bikes. Their mission is to promote a healthy and active lifestyle through cycling while raising money to support PRAB (Puerto Rican Action Board), a Human Services Organization in Middlesex County that provides a comprehensive range of essential services for children, youth, families and senior citizens. [Charity Navigator Report for PRAB. GuideStar Report for PRAB.]
Pedals for Progress - Collects, repairs, and ships used bicycles to developing countries. Requests a minimum donation of $10 with each bicycle to defray costs of repairs and shipping; located in High Bridge, NJ. Read a 2014 profile of Pedals for Progress on MyCentralJersey.com. [Charity Navigator Report. GuideStar Report.]
Bikes for the World [NEAREST DROPOFF LOCATION IS ELMSFORD, NY] - Aims to make affordable, good quality used bicycles available to low-income people in developing countries. BfW accepts bikes, bike parts & accessories, and portable sewing machines in working order. NOTE: A minimum $10/bike donation is suggested to helps supply donated bicycles to families overseas. [Charity Navigator Report. Guidestar Report.]
---
South Plainfield Public Library - Our Friends of the Library group periodically accepts donations of gently-used books, CDs, DVDs, and video games for their annual booksale. PLEASE NOTE: DUE TO THE COVID-19 PANDEMIC, WE ARE NOT CURRENTLY ACCEPTING BOOK SALE DONATIONS. Please call the library for more information: (908) 754-7885.
Book Donation Programs - Information on some groups and organizations that handle book and magazine donations, including International Donations (2019, American Library Association). See also International Donation Programs; emphasis is on textbooks and academic journals (2020, University of Buffalo).
Other options: Check with organizations in our General Donations list, as well as other local non-profit organizations, senior centers, child care centers or preschools, women's/family shelters, homeless shelters, houses of worship, prisons, hospitals, and nursing homes.
---
IRS DONOR'S GUIDE TO VEHICLE DONATION [Link opens a PDF]
CHARITY NAVIGATOR'S GUIDE TO DONATING YOUR CAR
GIVE.ORG'S CAR DONATIONS TIPS NEW!
---
GIVE.ORG'S WISE GIVING GUIDE: THE CLOTHES OFF YOUR BACK (2016) UPDATED LINK! [Link opens a PDF]
---
Electronics - General
See also: Cell Phones & Phone Cards, Computer Equipment
CONSUMER REPORTS: HOW TO RECYCLE OR DONATE YOUR OLD ELECTRONICS
More ELECTRONICS RECYCLING LINKS
PLEASE NOTE: The South Plainfield Library no longer collects cell phones for recycling. For re-use/recycling alternatives, see the Middlesex County Re-Use It Book [Link opens a PDF], and our E-Cycling links.
Cell Phones for Soldiers - Donations of newer or gently-used cell phones and tablets from all wireless carriers and brands are accepted. Each $5 contribution or donated device valued at $5 will provide troops with an estimated 2.5 hours of free talk time. Click here for instructions & drop-off locations UPDATED LINK!. [Charity Navigator Report. GuideStar Report.]
Other options: Check with your cell phone service provider to see if they have any donation or trade-in programs that benefit charitable causes.
TEN TIPS FOR DONATING A COMPUTER (2016)
---
Lions Club - The Lions' Club collects used eyeglasses and sunglasses, prescription and non-prescription, for children and adults, as well as hearing aids. They currently have a yellow mailbox in South Plainfield outside the back door of Borough Hall. PLEASE NOTE: There is no longer a collection box in the library. [BBB Report. Charity Navigator Report. GuideStar Report.]
---
---
How to donate unused rewards miles and points UPDATED LINK! (2020, CreditCards.com)
How to Donate Frequent-Flyer Miles to Charity (2019, TripSavvy.com)
---
Locks of Love - Non-profit organization that provides hairpieces to financially disadvantaged children in the United States and Canada under age 21 suffering from long-term medical hair loss from any diagnosis. Ask your salon if it participates. If not, donations of hair can also be sent by mail. [BBB report. Charity Navigator Report. GuideStar Report.]
Wigs & Wishes NEW! - Provides free wigs to women and children undergoing chemotherapy, along with granting wishes to children battling cancer. Founded by Martino Cartier. [GuideStar Report.]
---
Plainfield Area Humane Society - May accept donations of pet supplies such as cat litter, paper towels, pet food, cleaning products, towels & blankets, newspapers (no inserts, please), gift cards to Petsmart, Petco, Walmart, Home Depot, supermarkets, etc. Call (908) 754-0300 or email contact@pahs.org for current information. [GuideStar Report.]
For other local animal shelters and rescue/adoption groups that may accept donations of pet supplies, see Petfinder.com.
---
---
Originally adapted in 2012 with permission from Where to donate? Morris County, NJ, Morris County Library.